Tumour localisation and node marking using I-125 seeds
17th August 2022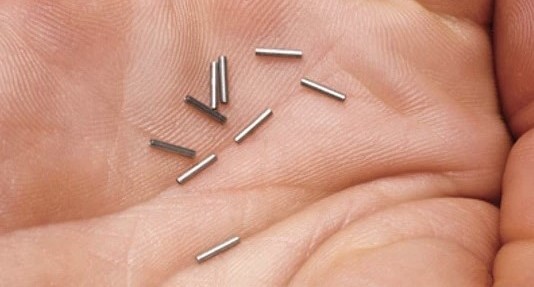 Iodine seeds deliver a range of benefits over the standard practice of wire localisation
Advantage™ I-125 diagnostic seeds are low-activity seeds that are preloaded in a choice of 5, 7, or 12cm sterile needles with a 180-day shelf life. They are used for tumour localisation in breast surgery and node marking prior to chemotherapy.
Tumour localisation
The iodine seed can be implanted in a tumour weeks before surgery allowing patients to proceed straight to theatre on the day of the operation. The surgeon can then use a gamma probe, such as the C-Trak Apollo, to locate the tumour and remove it.
Node marking
Iodine seeds can also be placed in a lymph node of concern prior to chemotherapy. This node marking allows the surgeon to easily locate and remove this node at the point of surgery, which otherwise may have been missed using Tc-99m alone. The surgeon can easily switch between I-125 for seed localisation and Tc-99m for standard sentinel node biopsy.
Reducing patient anxiety and delays in theatre
Iodine seeds deliver a range of benefits over the standard practice of wire localisation including:
Reduced delays to theatres
Easier scheduling of theatre list
Reduced patient anxiety
Cosmetic outcomes improved
No seed migration
Find out more
Care Wise offers the supply, transportation, and disposal of I-125 seeds in an efficient and convenient manner. To find out more, click the button below to speak to our product specialists directly.